This Is My Brave
We are proud to have joined forces with This Is My Brave, whose mission is to break down the stigma surrounding mental illness. The Risa Fund in part sponsored the production of a teen podcast series, The Brave Wave, launching in early 2021. Further, through a mentorship with TIMB's teen creative director, we helped inspire the launch of an Instagram account (@thisismybraveteens). Both the podcast and Instagram channel aim to make the discussion of mental health part of mainstream culture.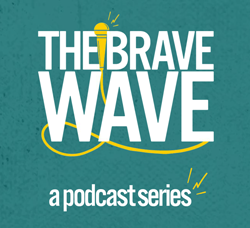 Through interviews with teens, This Is My Brave show alumni, and specialists in various fields of mental health, The Brave Wave's purpose is to shed light on mental health struggles faced by teens, eliminate the stigma around mental health, and educate young people about healthy coping skills for mental health.
The first season, comprised of 10 episodes, is set to launch early 2021 on all audio platforms.
This Is My Brave High School Edition

A Risa Fund grant was also used to drive viewership through digital advertising of the This Is My Brave High School Edition show, which took place via livestream on October 18, 2020.
The show virtually showcased a teen cast that performed about their mental illnesses through creative essays, poetry, and original songs to shed light on adolescent mental health struggles.
---
About This Is My Brave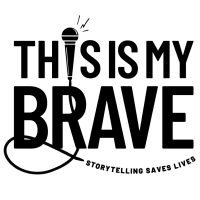 This Is My Brave hosts storytelling performances across the United States each year, giving everyday community members a chance to stand on stage and share their personal experiences with mental illness or substance use disorders. Many are sharing stories publicly for the very first time. Cast members feel seen, understood, and less alone, and audience members learn more about and empathize with performers.
www.thisismybrave.org